Events and Activities
Summer Fayre 2015
On Friday 10th July, we had our Summer Fayre at school. We had stalls in the hall and in our playground, including 'Beat the Goalie', a Chocolate Tombola, 'Splat the Rat', a Bouncy Castle, a Tae Kwon Do, and many more. We raised lots of money towards fixing our Adventure Playground - thank you to the Friends of Brading for organising such a fantastic Summer Fayre!
Arctic & Africa Beach Trip
Arctic Class and Africa Class visited Ryde beach to finish their topic 'Under the Sea'. They investigated the environment and found some unusual shells and sea-weed, as well as lots of tiny crabs! After a sand castle competition the children enjoyed a packed lunch under the trees and a play in the park before returning to school.
Sports Day 2015
On Wednesday 8th July we had our Sports Day. We all had had lots of fun - the children had lots of 1st, 2nd & 3rd place stickers on their t-shirts by the time the day had finished! Luckily the weather held out while the parents came to watch but just as we started our picnic lunch it started to pour down with rain! It did not dampen our spirits and by the afternoon we were back outside competing in team activities. A great day was had by all.
Europe's Viking Longhouses
The children have been learning about Vikings this term and as homework the children were asked to make a longhouse out of any materials they had at home. The result was awesome with some very impressive houses.
The attention to detail was superb, with the children showing a good understanding of what they had learnt.
Europe 'Plant Off'
Year 5 and 6 have taken part in a class 'Plant Off'. They were given seeds for carrots, cabbages, onions, courgettes, tomatoes.
They also had plants for potatoes and garlic. The children have looked after the planted beds for over a term now and watered them daily.
The results were good but they was some products that didn't grow due to the excessive heat and lack of water.
Well done for the team work Europe.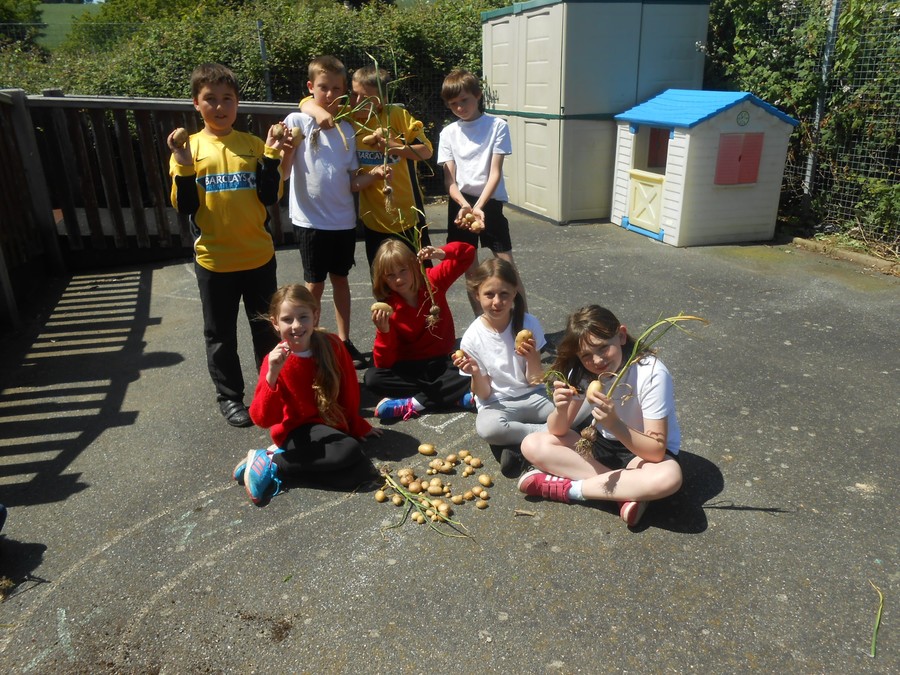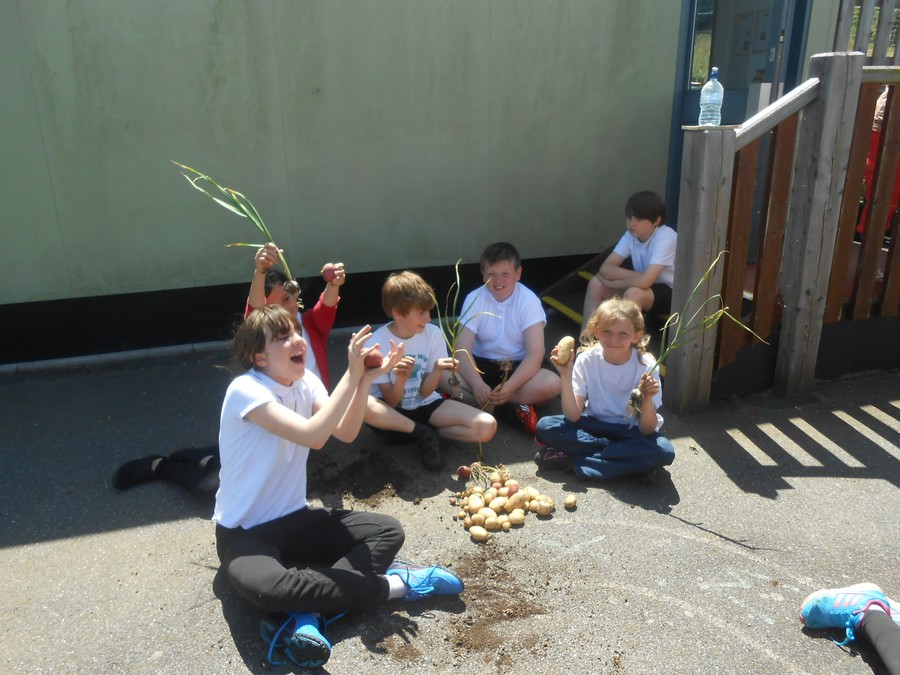 Mardi Gras
On Saturday 27th June a group of children and parents joined other schools to celebrate Mardi Gras. The theme depicted the journey to freedom and democracy for the British people and the children from Brading dressed to celebrate The Human Rights Act. Parents worked with Miss Sanders to create the costumes and a great day was had by all involved.
Older Entries
Added
Arctic Class -
Seaside puppet show
Arctic Class
Rocket Challenge
Outside Gym Equipment
Arctic Class Farm Visit
World Book Day
Netball Tournament
Garlic Farm Visit
Fairtrade T-Shirts Art
Shaun the Sheep design challenge
Forest Schools