Physical Education School Sport funding 2017/2018
What is Sports Premium?
The sport premium is allocated to schools in order to improve the provision of PE and School Sport, and ensure that pupils may lead healthier lifestyles. Brading Primary received approximately £16,000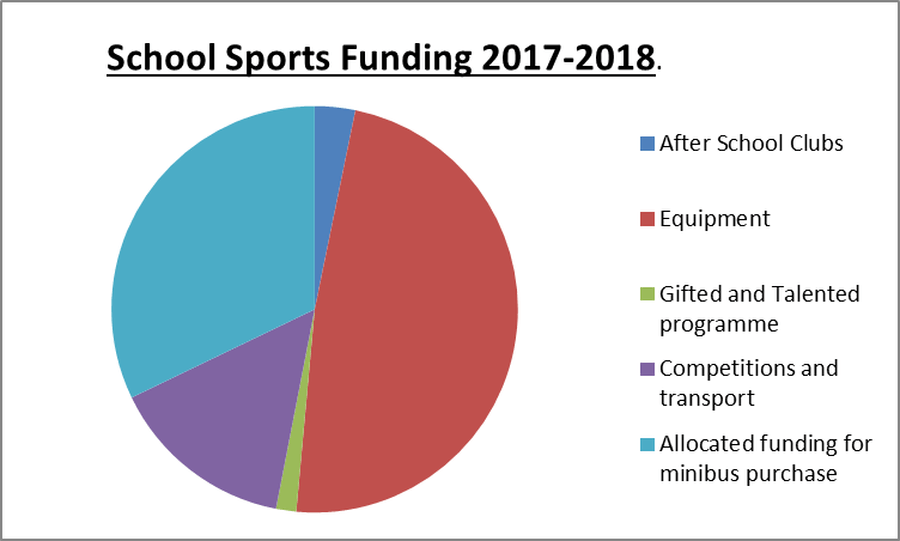 After School Clubs: £500.00
Equipment: £ 7,500.00
Gifted and Talented programme: £250.00
Competitions and transport: £2,300.00
Allocated funding for minibus purchase: £5,000.00
Brading Primary has used the funding to make additional and sustainable improvements to the quality of PE and sport we offer.
In the 2017/18 academic year, children at Brading have participated in the recommended 2 hours of PE a week through the following activities:
Cricket for the whole of KS2 to learn the skills by a specialist coach and take part in the Chance to shine programme.

Transport to the sporting events and competitions.

Level 2 competition through the PSSC provision in Sportshall Athletics, basketball and Tag Rugby

Cricket festival KS1

Orienteering for kS2 and KS1

Sailing through UKSA for year 6

Swim safe for year 6

Scooter skills for KS1 and KS2

Wide variety of after school clubs:




Athletics

Cricket

Multi-skills

Ball skills
The impact of spending 2017/18 on Sport Premium
Field was marked with a 4 lane track that enabled the children to correctly run in lanes and a relay. Continued success from last year, with a large turnout of parents/carers for the sports day.

3 children identified as being Gifted and Talented in year 5/6.They participated in the sports identification at Sandown Bay Academy and achieved 1 silver and 2 bronze awards.

3 children identified in year 3/4 as being Gifted and Talented. They participated in the sports identification at Sandown Bay Academy.

More girls are participating in sport during break and lunchtimes due to the equipment that has been bought and encouraged by the new sports leaders.

At the competitions the school with the Baylink cluster are now moving up the rankings. Children are arriving feeling confident and knowledgeable of the sport.

Children are able to access a wider range of sporting activities, due to the Sports Premium money being available. More engagement from the pupils.

Links with Wightcycle and the continued work on raising the pupils time that they are active – arriving to school on their scooter is now actively encouraged and the application for the Grant to sustain the pupils engagement in the travel to school by bike and scooter is completed and ready to submit when the time arises.

Scooter/bike rack has been installed at the front entrance to encourage healthy options for travel to school.

New hall equipment was ordered and installed and is being used on a regular basis to support teaching and learning across the whole school.
Predicted spend for 2018/19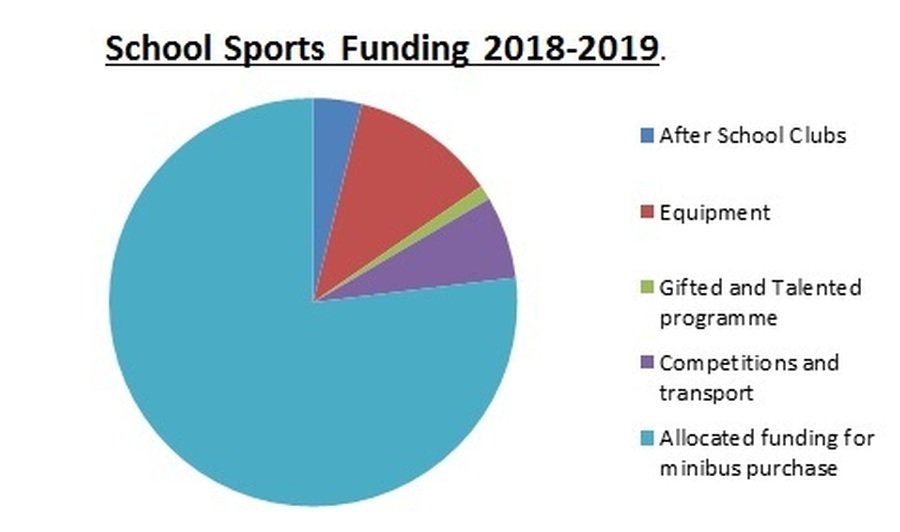 Brading CE Primary propose to spend Sports Funding by:
Enhancing PE: £4900
Equipment: £1500
Gifted and Talented: £150
After School clubs: £500
CPD: £100
Competitions: £850
Minibus purchase: £10,000
Swimming at Brading CE Primary
Swimming is an important skill and can encourage a healthy and active lifestyle. All Local Authority schools must provide swimming instruction either in keystage 1 or key stage 2. The programme of study for PE sets out the expectation that pupils should be taught to:
swim competently, confidently and proficiently over a distance of at least 25 metres

use a range of strokes effectively [for example, front crawl, backstroke and breaststroke]

perform safe self-rescue in different water-based situations.
Swimming and Water Safety

Please fill out all of the below:

What percentage of your Year 6 pupils could swim competently, confidently and proficiently over a distance of at least 25 metres when they left your primary school at the end of last academic year?

44%

What percentage of your Year 6 pupils could use a range of strokes effectively [for example, front crawl, backstroke and breaststroke] when they left your primary school at the end of last academic year?

44%

What percentage of your Year 6 pupils could perform safe self-rescue in different water-based situations when they

left your primary school at the end of last academic year?

44%

Schools can choose to use the primary PE and sport premium to provide additional provision for swimming but this must be for activity over and above the national curriculum requirements. Have you used it in this way?

Yes